How do you see your future?
Internship/thesis – Sensor technology/IIoT for wind turbines (m/f/d)
Innovation – Tradition – We-Feeling
This is the world of Wölfel. If you have a passion for renewable energies and like to develop innovative solutions, then we would be delighted if you become part of our international team and support us as an internship or thesis in the area of sensor technology/IIoT for wind turbines (m/f/d) in Leipzig.
As an innovative and crisis-proof family business, we have been offering engineering services and system solutions in the fields of structural dynamics, vibration technology and acoustics for more than 50 years. We are looking for talents who want to make a difference and push things forward.
Internship/thesis – Sensor technology/IIoT for wind turbines (m/f/d)

Leipzig

Wind energy, Mechanical and electrical engineering

for 6-9 months – as of now

Students
What you can expect
Your exiting tasks: During your internship or your thesis you will deal with state-of-the-art hardware with focus on sensor technology and computer data logging systems. Furthermore, you are responsible for the construction and testing of new prototype designs according to predefined technical requirements.
With your ideas to success: You support us with Factory Acceptance Tests (FAT) as well as with the installation of hardware-in-the-loop tests. The accurate preparation and revision of our internal documentation and user manuals will be part of your scope of work as well.
Your future at Wölfel: During your internship or your thesis you will get to know the Wölfel-Group as a potential employer and you are going to find out, what might be possible for you. There are a lot of exiting and challenging tasks with lots of responsibility and scope of action waiting for you.
What we expect from you
Education: You are studying electrical engineering, mechanical engineering or an equivalent study course with electrotechnical reference.
Experience and knowledge: You have first knowledge in signal analysis, in real time control systems, sensor technologies and computer data logging systems. Ideally, you are also familiar with Communication logs (MQTT, OPC UA), Low-Level-logs (TCP/IP) and UNIX/Linux.
Personal strengths: You are communicative and you have fun working in a team. You are working independantly, outcome-oriented and structured. You are motivated to get to know new technologies and platforms. Very good knowledge of German or English language complete your profile. 
Our benefits for you
Attractive working environment: Intensive familiarisation with the area of responsibility, professional and personal support, appropriate remuneration, flexible working hours, individual home office options, flat hierarchies, team-oriented working atmosphere and working at eye level.
Innovation and opportunities for development: Interesting entry opportunities after graduation adapted to your personal interests and goals, independent work, use of the latest technologies and methods, opportunities to contribute creative ideas, collaboration with experienced and interdisciplinary teams.
Feelgood benefits: Annual company events and much more.
Would you like to learn more about us? You can also find interesting insights into our company and the Mainfranken region at www.woelfel.de and in our company portrait at www.wiefuerdichgemacht.com.
You want to become part of the Wölfel family?
Then apply by clicking on the "APPLY NOW" button. Please understand that we only accept applications via our online form. We look forward to receiving your application!
Please contact me personally
Please do not hesitate to contact me if you have any questions about our current job offers, about the Wölfel Group as an employer and about the application process.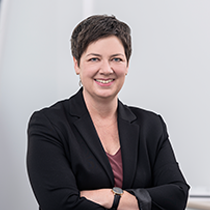 Elke Gernert
Wölfel-Group

+49 931 49708-105
Nicht die passende Stelle dabei?
In unserem stetig wachsenden Unternehmen kann sich jederzeit eine Chance für Sie ergeben.
Bewerben Sie sich am besten noch heute online mit Ihrer Initiativbewerbung. Wir prüfen individuell, ob und wo Sie Ihre Fähigkeiten und Interessen bei uns am besten einbringen können.
Wir suchen deutschlandweit (standortunabhängig) nach klugen und ambitionierten Köpfen, die mit ihrer Begeisterung und innovativen Ideen, die Zukunft bei der Wölfel-Gruppe mitgestalten möchten. Bewerben Sie sich gerne, auch wenn die für Sie interessante Stelle nicht an Ihrem Wunschstandort ausgeschrieben ist.